Amanda Davidson
---
Amanda Davidson is a Toronto native. A two sport NCAA scholarship athlete in soccer and basketball. She attended Alcorn State University in Mississippi. She earned her Bachelors of Science in Health Physical Education and Recreation. Graduating with Magna Cum Laude Honors. She also earned her Masters of Science in Secondary Education, with a endorsement in Athletic Administration and Coaching, graduating with "with high distinction" honors. She has over 10 years of a combination of; athlete development, coaching, teaching and fitness training
---
Richard Stewart
---
Richard Stewart has over 20 years experience as a basketball player and coach. The former NCAA D1 player was once dubbed by Inside Sports Magazine as "one of the most prolific dunkers in America".
His basketball journey accelerated at the Oakwood Collegiate Institute in Toronto, Canada where his undeniable skill on the court made him a four-time city MVP, all-star and champion. This in turn landed him a spot on the Canadian National Team. He then went on to St Joseph's University in Philadelphia, Pennsylvania where he played for the St Joseph Hawks while also pursuing a degree in marketing. It was while playing for the St Joseph Hawks that Stewart, who stands at six feet four inches became well-known for his prolific dunking ability. So astounding were those skills that renowned basketball sportscaster Dick Vitale named him the "human highlight film".
Stewart played semi-professionally while in Philadelphia, touring Europe and playing for Canada. He was instrumental in guiding the Canadian National Team to a silver medal in the 1991 World Games in Sheffield England.
He also led King's Christian Collegiate's Senior Boys's Basketball team to the Halton Div. II Gold Medal & OFSAA qualifier. And in 2007, he guided the King's Christian Collegiate Major Bantam boys team to win gold at provincials.
Now Stewart is pursuing a career in sales and marketing and is owner of Advanced Basketball Canada. Here, coach Stewart believed "Little things turn into big things". His conviction has proven true as he can now boast of former students, the likes of; Memphis Grizzlies, Dillon Brooks, Ignas Bradzeikas of the New York Knicks, Daniel Stewart of the San Antonio Spurs, and many other NCAA male and female scholarship athletes. But at his core, Stewart describes himself as a god-fearing man and a proud father of four boys.
---
Phil Edwards
---
There are many characteristics to describe Phil Edwards, and Social Advocacy would be the best place to start. Over the past 30 years, Phil Edwards has achieved various positions within the City of Toronto. His progressive experiences in responding to community-wide incidents and mobilizing communities through crisis response interventions has groomed him for the next chapter of his life. As a single father of 2 sons, Phil raises his boys to be accountable and honourable citizens. Phil devoted 8 years of his life as a Foster Parent. Here, he was responsible for raising youth from various homes and merging them with his sons to produce fabulous citizens. Phil was appointed as the Lead Benefits Representative for the largest Union in Canada and was required to liaise between management, policy, legislation, and of course: his members. Ensuring that the integrity of each member be upheld by their superiors, Phil assured the significance of Mediation and Stewardship allowing him to demonstrate his keen awareness of "Both Sides of the Coin!" The focus on Mental Health, trauma supports, and assistance in trauma recovery are areas of expertise that Phil Edwards has mastered and adapted by implementing an innovative and culturally diverse component. Phil has developed curriculum for youth and has integrated incarcerated youth into the community and reduced recidivism while enhancing their quality of life. Phil combined his skills in training and research to identify, assess, monitor, seek referrals and build individual, group, and community action plans for short-term and long-term recovery. Leading the "Oppressed out of Oppression" empowered his youth with the tools to advocate and propel the voice of the unheard. Phil has been an Instructor at Seneca College for the past 8 years and has educated over 500 working professionals, international students, students with disabilities, and students who have returned to the classroom after being in the workforce for over 20 years. Phil uses this opportunity to transfer his skills and services to his yearning audience and views every golden possibility to enrich the lives of others. Currently, Phil enjoys his early retirement and has transitioned into the world of entrepreneurship as a business owner, consultant, and investor. His passions include coaching basketball, being a life coach, and empowering people to take ownership of their future!
---
Natasha Ming
---
I started practicing yoga in 2006 and instantly fell in love. Over the years I transitioned from someone who practiced yoga solely for the physical challenge to someone who practices yoga for the mind and body benefits. Once I learned how to connect my mind to my body through breath work I was able to honour my physical self and deepen my practice. I began to understand my body's boundaries, slow down and to let go of limiting beliefs that no longer served me. I am a 200 hour certified yoga instructor with experience in teaching Power Yoga and Vinyassa Flow.
---
Keaton Cole
---
Most of Keaton's life was dedicated to the game of basketball where he travelled the world competing trying to make a name for himself. He showcased his talents at Eastern Commerce CI, graduated from Western Carolina University, and professionally played for Trepca Mitrovica in Kosovo. Now that his playing career are behind him, Keaton wears many hats from being a Husband, Father, serving in communities helping families save for education plans, to working in the transportation industry, to a blogger sharing his creative poetic literacy, to giving back to younger generations sharing his wisdom from the perspective of life, God and basketball. One of Keatons aspirations is to give back to his community and that's starting with the youth who have dreams to one day become something of themselves. Several notable accomplishments are thus, finished his final collegiate season with a single-season record 116 made 3-pointers, published a poetry book in 2015, lastly graduating with a BA degree in Sociology.
---
Eugene Kotorobai
---
---
Tristan Martin
---
---
Khadija Husbands
---
Khadija Husbands is a multifaceted young lady. In her current role as a Financial Advisor she has acquired over 6 years experience in the retail banking industry. She advises her clients on their day to day banking, investing, and borrowing needs; mortgages, equity lines of credit, etc. Curating content for her social media platforms is her passion. She uses her Instagram page, @khadishes to share meal ideas, recipes and rate dishes that she's tried all over the GTA. Most recently, she started a YouTube channel with her mom called Debanddija! Through their Instagram and YouTube channel they are able to share their mother daughter journey; the lessons they've learned and triumphs they've experienced.
---
Tresor Kalambay
---
Tresor Kalambay is the Pastor and leader of Reborn For Christ Ministry. In addition to leading the congregation, Pastor Tresor is the founder of Just Average Doesn't Exist Consulting (J.A.D.E), an organization that focuses on building, equipping, developing individuals of all walks of life toward becoming and achieving what they were created and mandated for. As he leads within the Body of Christ, he is also a man of family. Tresor is the happily married husband of Bella Kalambay and Father of three wonderful boys.
---
Gifty Appiah
---
Based in Toronto, Canada; Baller Mom Canada focuses on informing and educating parents raising their student 'baller' athletes with information and resources from local leagues/clubs, sports organizations, educators, trainers, programs, and services to empower their athletes.
Baller Mom Canada is founded by Gifty Kusi-Appiah, a mother of two boys.
The mission for Baller Mom is to Support, Cheer and Unite sports families through referrals & connections to programs and services in Canada and the United States. Social media accounts
Gifty K
Founder
Baller Mom Canada
🌐ballermom.ca
📲@ballermomcanada
📧 ballermomcanada@gmail.com
---
Bhavika Chauhan
---
Bhavika Chauhan
It's A Vibe.
@itsavibemovement Bhavika is a teacher and mentor with experience playing university basketball in the CIS. She has used her educational background to create her company It's A Vibe. which focuses on helping individuals connect to themselves and find their purpose in life through Self-Awareness and Self-Education.
---
Chris Francis
---
With aspirations of building a foundation that can be heard worldwide the YV label is composed to bring quality music.
Quality doesn't only reflect the music, but it's a measurement in the way we think, and the way we act.
Chris Francis CEO of the label hopes with his mentorship he formed with the kids at Phase one academy alongside Wayne Dawkins they can bridge the gap between music and basketball.
---
---
Kandice Henry
---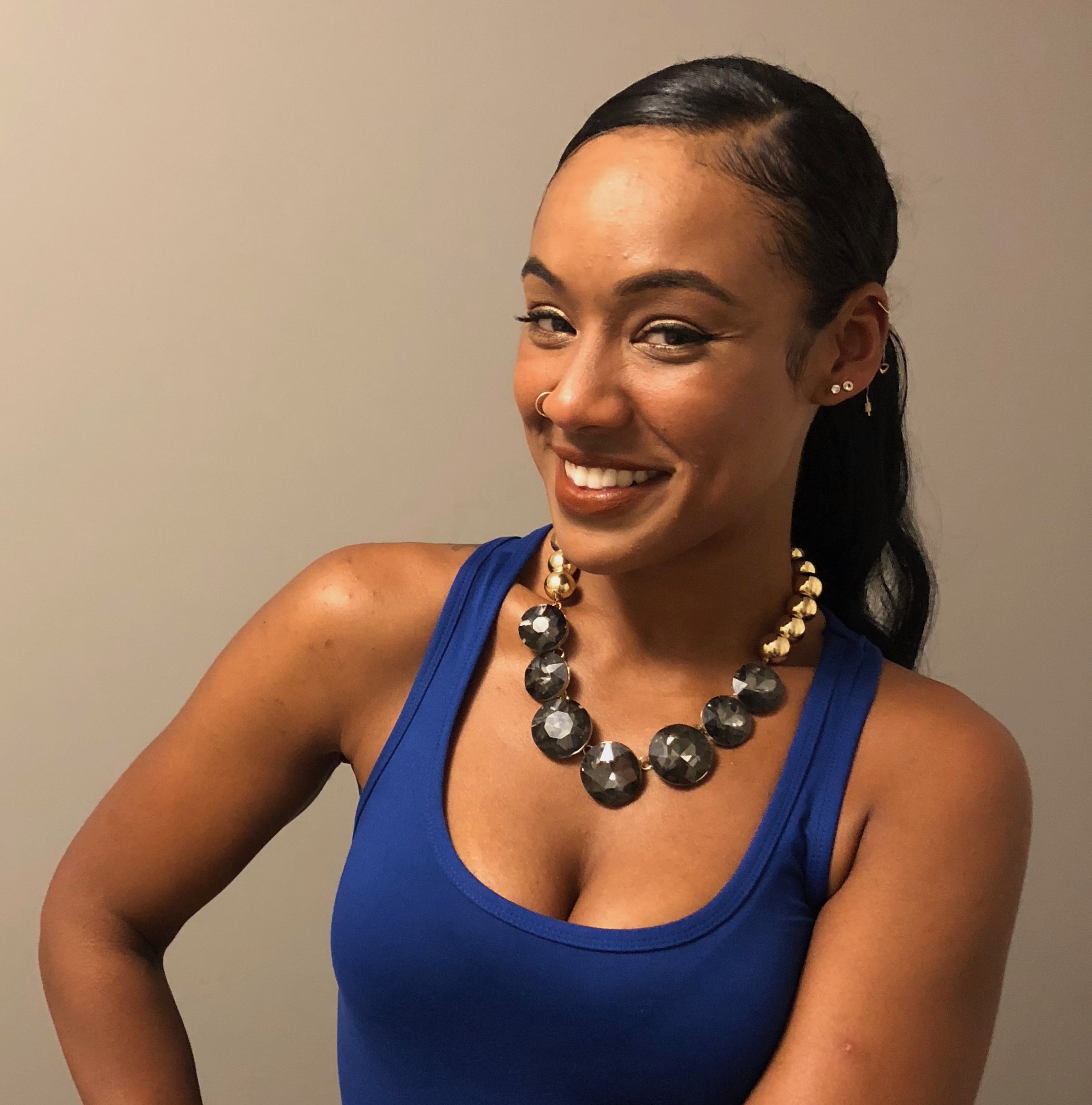 Kandice Henry has over 10 years' experience in marketing, over 10 years experience with youth and the justice system and over 10 years project management experience within her own companies in addition to being hired by others all through the GTA and overseas. As a graduate from York University she has a B.A in Law and Society. She has worked with a large number of businesses, growing both their social media reach and audience while also assisting in building and structuring their companies from start to finish, either directly or on a consulting basis.

---
Hayan Herdsman
---
---
Taylor Johnston
---
High-School Played and graduated from West Hill Collegiate Institute in 2009
Selected to 2009 All-Canada basketball game
Awarded Men's Basketball Student-Athlete of Year in Ontario in 2009
University Obtained full-ride NCAA Division 1 Men's Basketball scholarship to Binghamton University where he played 4 years and started in 53 of 107 career games. While playing he maintained honor roll grades and went on at Binghamton to graduate with two degrees, Bachelor Arts of Economics in 2013 and Masters of Business Administration with concentrations in Finance and Management Information Systems in 2015.
Professional Career (Now) Work in New York City for a management consulting company assisting clients ranging from large Fortune 500 companies to small private companies across several industries to achieve their strategic business goals through the power of technology solutions.
Achieved and maintain 5 professional certifications.
---
Korrie Mullen
---
Mr. Mullen works with the organization "flightunit" an elementary and high school Leadership program that is partnered with the T
DSB. The flightunit mentors are a dedicated group of professionals devoted to helping youth learn, grow, and soar above their circumstances. Mr. Mullen has been keen on sharing vital information across the United States and Canada about increasing awareness in youth on self-development. Through his leadership many under his teaching have been able to build up their self confidence and become more present in their life.

Mr. Mullen recently moved to Toronto, Canada in 2018 but is originally from Brooklyn, New York. Mr. Mullen is a role model in his community instilling in the youth that "Purpose is our most valuable service." He also believes having multiple perspectives of yourself will give you a better understanding of yourself, "Yes, love yourself. But also, analyze and be critical of how you think, act, and emote. Self love without self awareness is useless."
---
---